Homestuck will be on pause until next Monday, but seriously who cares about that when you could be finding out about some awesome new MSPA merchandise!
Hey! You! Did you hear that there's awesome new MSPA merchandise?
Maybe you have been dreaming of a shirt that conclusively IDs you as a chill bro who may or may not be aware of any Homestuck retcon shenanigans that may or may not be happening around your collar vincinity, but if there were you'd DEFINITELY be cool about it?
Well, friend, do I have some good news for you.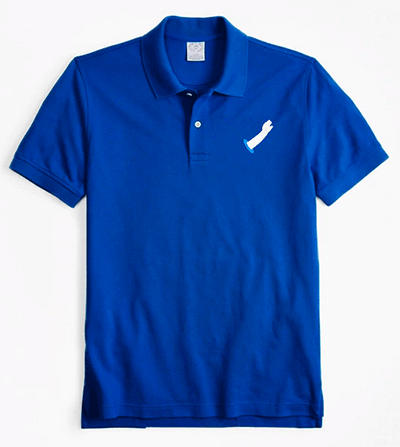 There was originally going to be a matching clothing item, where I combined a much larger image of John's grabby fist of disembodied grope prongs and a quality pair of "bootay" "shorts"... but apparently this would have been "inappropriate"?
That's fine, I said. That's fine. Because I also have a different and even greater idea! About a moving panel print featuring Horuss! And his realtime battle to get the censorship pixelation anywhere close to useful... No? No, I see you are shaking your head and weeping silently into your bowl of freshly decanted milk. Is this also... "inappropriate"?
But even if THAT Homestuck panel print is not going to happen, let's all join hands and bask in the fact that Homestuck panel prints are an actual thing now!
For many years it's seemed like an impossible idea, since animation effects don't work on paper, and also every Homestuck panel is online anyway?
But our greatest MSPA scientists have been working on the problem non-stop for years, abacuses and slide rules snapping, test-tubalizers being carefully examined under microscopificators, and at last they have sent word over the mail-electronifier that there's been a breakthrough! Homestuck: solved forever!!!!
These are lenticular prints, which you may have seen on movie posters or really neat backpacks? The secret is that, when you move the image, it appears to flip between frames... kind of exactly like an animated gif that just got turned into true reality!
Here are some examples you can click on to see how they work, and you can peruse all 12 at the Homestuck store.




I was so blown away by this technological advancement, I immediately set to work making the next Homestuck book entirely out of lenticular images. Finally, it will offer a full and accurate MsPaintAdventures.com experience.
In unrelated news, the next Homestuck book will be 5 feet wide and $10,000 a copy.
Posted on 14 February 2016 by Andrew
Awwwwwwwwww. (Everyone: Awwwwwwwwwwww.) That was adorable!
Make sure and check the
credits page
to meet all the contributors who just injected a live kitten directly into your heart. (Awwwwwwww!)
a live kitten? what?
The doctor holds out an x-ray. You slowly lean forward, squinting. You can SORT of make out the image of a grotesque, fanged skeleton monstrosity gnawing playfully on the inside of your ribcage. (Awwwwwwww!)
I have excellent news, the doctor intones gravely. That rattling noise inside your chest was not a heart murmur. It was a heart purr-purr.
what are you even talking about.
...That's weird. How did I type the last bit in blue?
oh, you didn't! i was the one who said that.
What the fuck.
i guess i should introduce myself?

hello, my name is john! are you andrew?
Oooooooooooooooooooooooookay! I think that is ENOUGH Homestuck for tonight.
Everyone purchase some valentine's day shit or whatever.
BYE!!!!!!!!