Homestuck will be on pause until next Monday, but seriously who cares about that when you could be finding out about some awesome new MSPA merchandise!
Hey! You! Did you hear that there's awesome new MSPA merchandise?
Maybe you have been dreaming of a shirt that screams into the world's eyeballs that you are one groovy dude who loves Homestuck? (These things are synonyms.)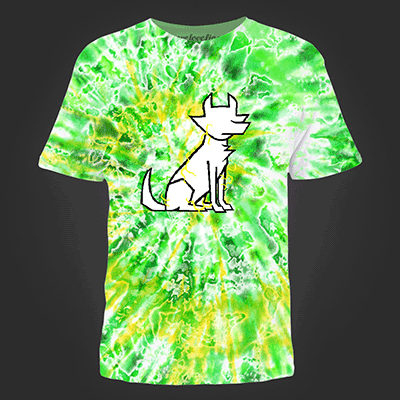 Wow!!!! Looks like your dreams just got turned into true reality!
But wait! There is something even more guaranteed to blow your mind with it's unbelievable astoundingness. Homestuck panel prints are a thing now!
For many years it's seemed like an impossible idea, since animation effects don't work on paper, and also every Homestuck panel is online anyway?
But our greatest MSPA scientists have been working on the problem non-stop for years, abacuses and slide rules snapping, test-tubalizers being carefully examined under microscopificators, and at last they have sent word over the mail-electronifier that there's been a breakthrough! Homestuck: solved forever!!!!
These are lenticular prints, which you may have seen on movie posters or really neat backpacks? The secret is that, when you move the image, it appears to flip between frames... kind of exactly like an animated gif that just got turned into true reality! What's left that HASN'T been turned into true reality anymore?
Here are some examples you can click on to see how they work, and you can peruse all 12 at the Homestuck store.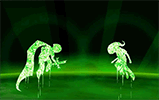 I was so blown away by this technological advancement, I immediately set to work making the next Homestuck book entirely out of lenticular images. Finally, it will offer a full and accurate MsPaintAdventures.com experience.
In unrelated news, the next Homestuck book will be 5 feet wide and $10,000 a copy.
Posted on 14 February 2016 by Andrew
Awwwwwwwwww. (Everyone: Awwwwwwwwwwww.) That was adorable!
Make sure and check the
credits page
to meet all the contributors who just injected a live kitten directly into your heart. (Awwwwwwww!)
I bet this update sure has you feeling smug that you ordered a pack of
MSPA Quadrant Day cards
in time for YOUR Quadrant Day celebrations!
What's that? You DIDN'T? (Readers who have their life priorities in order, this paragraph isn't meant for you. You may resume feeling smug.) Well, who said that Quadrant Day is February 14th, anyway. Other than me, I guess??? And now I'm saying that the holiday officially occurs 6 to 8 weeks from the moment you chose to gently caress this news post with your wibbling peep orbs.
Whew! Cutting it close, aren't you? Better hurry and order a set RIGHT NOW.